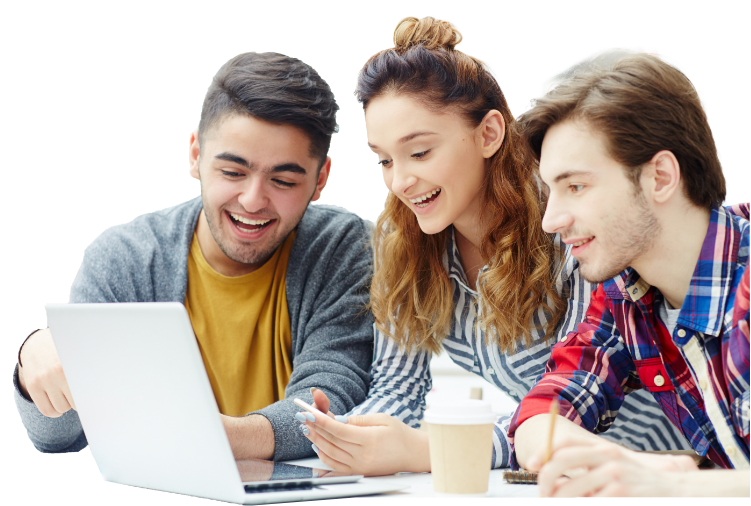 Explore your interests with our career quiz
Are you unsure about your future career path? Have you been wondering which careers and degrees best match your skills and interests?
Then me3® powered by ASU is for you.
Take the quiz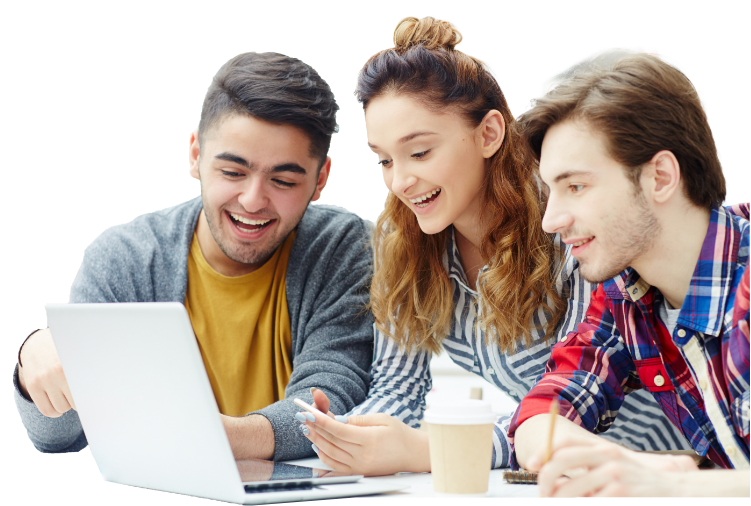 How to use me3®
Take the career quiz
The game is quick and easy. You'll be presented with two images and you'll click on the one that's most appealing to you. Easy as that! These visual choices reflect your levels of interest in data, things, people and ideas. There's a total of 60 image pairs and it takes about 2-3 minutes to complete the game.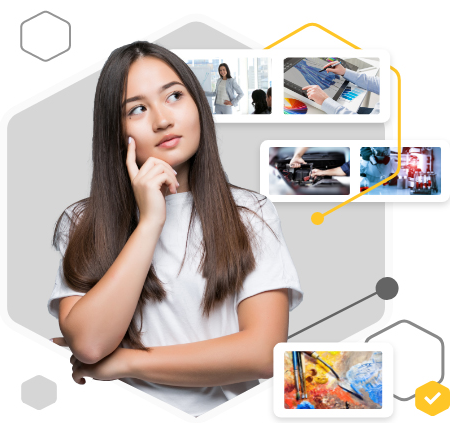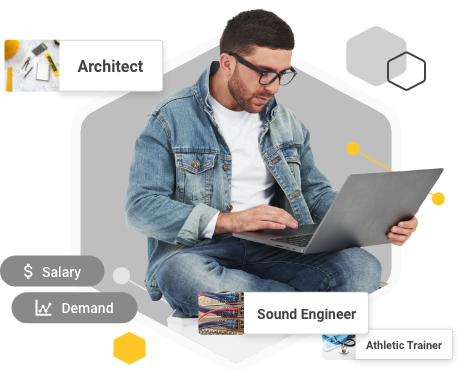 See your personalized choices
Based on your choices during the game, me3® provides career matches that best fit your interests. You'll be presented with your top three matches and details on those careers, including salary, demand and more. You can also swap out any of those matches for options in our full career list.
Discover your pathway
Once you've selected your top three careers, me3® gives you a list of majors and ASU degrees that could lead you to those careers.
For high school students: You can take this information and utilize the Education and Career Action Plan (ECAP) to plan and track your coursework so it aligns with your career aspirations and goals.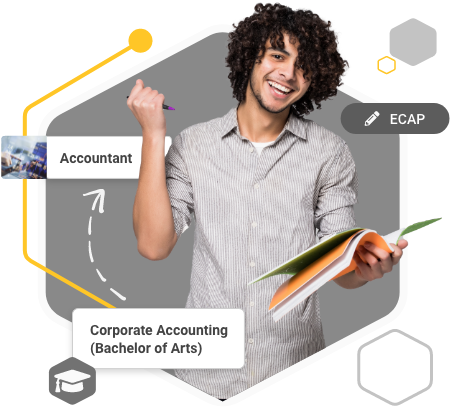 The science behind me3® career quiz
So how does it all work?
me3® was built to predict interests by using the RIASEC model, a career interest framework studied for almost 60 years. It has more empirical support than any other career theory. By clicking on images users like most, me3® technology creates a RIASEC-based career interest profile.

Based on the user's image selections, they receive a score in each of the six RIASEC categories. me3® then compares those scores to hundreds of careers based on data provided by the U.S. Department of Labor. The results provided are the careers with scores that are most similar to your individual results across each of the six categories.



"me3® definitely helped me be more open to careers I would have never considered pursuing. I'm really indecisive when it comes to what I want to do so me3® guided me towards my interests."
Romeo
High school student

"Something I really loved about me3® was how simple it was to take; it's not complicated at all. I'm a visual learner so the pictures really made it so much better than reading a description of the career while picking through them. Another thing I liked was that it took my interest and matched it to a list of careers, and me3® gave me a list of majors that would help me be on the right path to the career."
Laurina
High school student
Play the me3® game
Experience me3® for yourself and discover the careers that could be best for you.
Take the quiz
Play the me3® game
Experience me3® for yourself and discover the careers that could be best for you.
Take the quiz